New concept art for the cancelled Darth Maul game surfaces online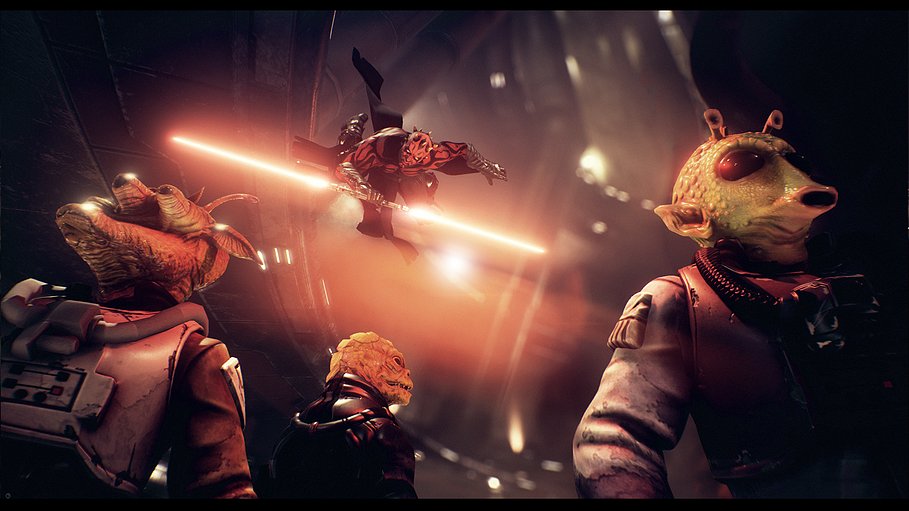 Darth Maul always deserved his own game.
Unfortunately, a Darth Maul project titled "Battle of the Sith Lords" was in the works at Red Fly Studio, but LucasArts later scrapped it. However, in the time since the cancellation, concept art of the game has leaked online.
The most recent concept art dump comes by way of Thomas A. Szakolczay, who shared a slew of content on his ArtStation page. While some of this art has been shown off previously, much of the recent dump is new to the public.
"Back in 2011, I was fortunate enough to work with LucasArts and Redfly Studios to help develop the look direction for a new Star Wars IP that centered around Darth Maul," Szakolczay wrote. "It took place in a future time line sometime after Return of the Jedi and was meant to have a darker, grittier tone."
Szakolczay added that the game was cancelled soon after Disney bought Lucasfilm in late 2012.
"Unfortunately the project was conceived around the same time as the Disney acquisition," he wrote. "[I]t was cancelled after 1 year of development. Definitely dream of getting the opportunity to work on another Star Wars related project, so much fun!"
The game also planned to incorporate two companion characters: a Sith probe droid and Darth Talon, a female Twi'lek. Those companions can be seen in part of a storyboard sequence, as shown above.
Red Fly previously had a collection of content on their website, but it has since been taken down after the company merged with Gaming Corps. Red Fly is previously known for crafting the Wii port of The Force Unleashed II. They also worked on a prototype for an X-Wing vs. TIE Fighter sequel.
Interestingly, the studio still planned to develop a prototype of the Maul game after its cancellation. Their website previously read:
We have started to port our prototype over to Unreal 4.  All new environment assets, new character models, and an update to the combat system are all in the works!
Unfortunately, considering that the studio is currently a part of Gaming Corps, one has to assume the project is now quite dead.
Still, we have this new art from Szakolczay to salivate over:
To find out more about the cancelled game (and see some gameplay), watch this older video from Game Informer:
(H/T Comicbook.com)