A modder is working on adding more maps to Battlefront's Skirmish mode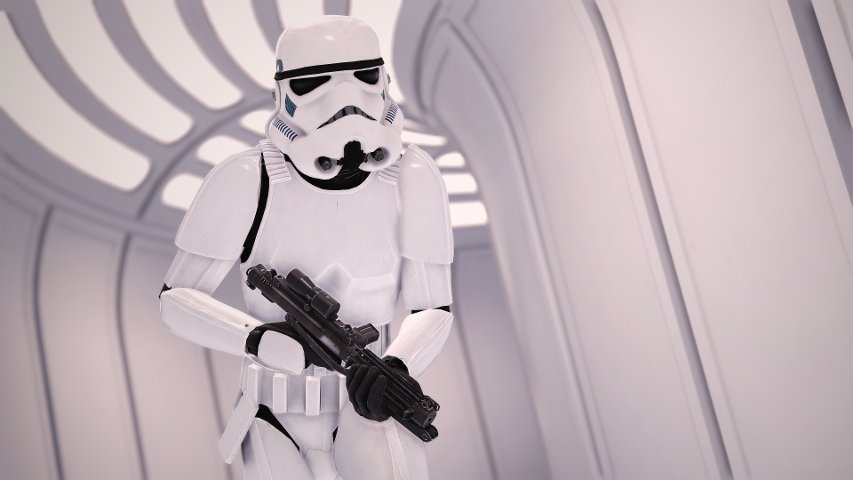 When Skirmish was added to Battlefront last July to placate those who wanted to play the game offline, it only included the base maps for two modes: Walker Assault and Fighter Squadron. There were whispers of Supremacy being added to the mode, but nothing ever came of it.
Despite the unfortunate lack of additions to Battlefront's version of offline multiplayer, a modder who goes by Reece Taylor on YouTube is currently working on bringing more maps to Skirmish. As of now, Taylor is working on porting the Cloud City Walker Assault map from the Bespin expansion over into Skirmish.
You can check out a very early work-in-progress version of the mod below:
As can be seen in the video, Taylor managed make Cloud City available as a Walker Assault map within the Skirmish menus. Some form of Cloud City loads, although all that's seen is Cloud City's dome and a Tibanna gas platform. It doesn't appear that this map is playable just yet.
Taylor noted in the comments that the DLC maps for Walker Assault and Fighter Squadron could possibly become playable, but that "AI might be useless" when defending objectives in other modes. Also note that if Taylor does get more maps working with Skirmish, this mod would only be available on the PC version of the game.
Personally, I think this is a great idea. I really hope Taylor manages to get the DLC maps working within Skirmish. However, I'd guess this could be a difficult task because AI pathing rules may not be written for those other maps. We'll just have to wait and see what modders like Taylor can figure out!
Taylor's progress regarding Skirmish comes roughly a week after PC modding for EA's first Battlefront broke wide open with the option of moddable skins. I'm very keen to see where modding goes with Battlefront as the community grows and is able to delve into the game more.
(H/T Immortal__Soldier on Reddit)
(Top image by Cinematic Captures. Check out their Flickr page for more awesome Battlefront screenshots.)