Battlefront II's Janina Gavankar to be at Disney's D23 fan expo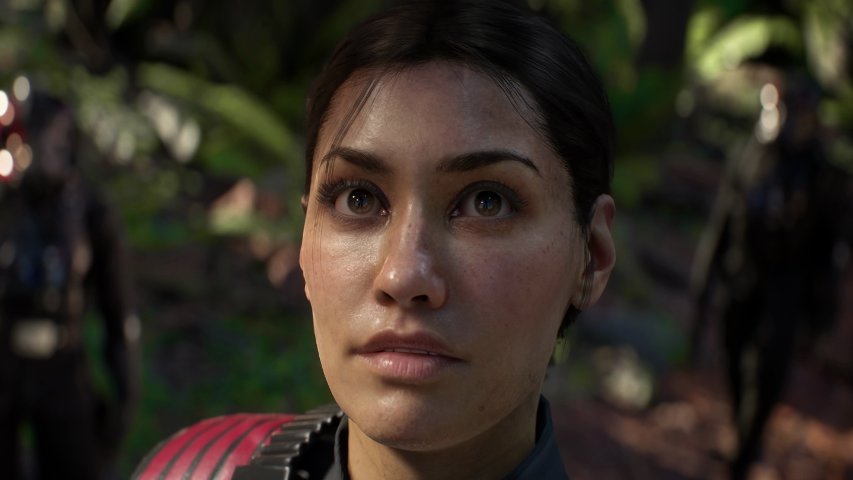 Janina Gavankar, the voice behind the Battlefront II campaign protagonist Iden Versio, confirmed on the latest episode of Collider's Jedi Council that she'll be at next week's Disney's D23 fan expo.
While Gavankar didn't specify what she'll be doing at D23, I'd guess it's related to the expo's gaming panel. She added, "I don't know if they announced that, but I just announced it" so I feel it's safe to assume her role at D23 will be somewhat noteworthy.
Battlefront II is promised to be a part of D23's gaming panel (officially titled "Level Up! The Walt Disney Company's Video Game Showcase") on July 15 at 1 p.m. That panel will include "never-before-seen gameplay, trailers, special guests, and other unforgettable surprises" from various Disney gaming properties, but it's still unclear what exactly we'll get there regarding Battlefront II.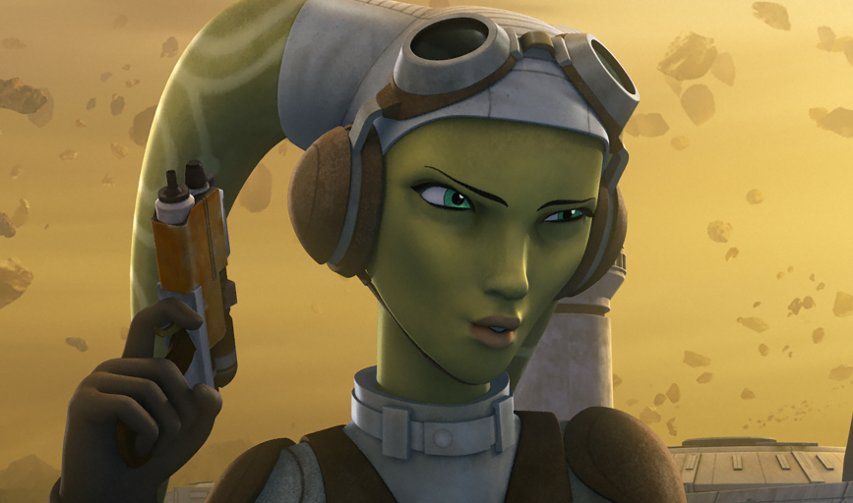 Edit: It's possible that Gavankar mixed up Rebels with The Clone Wars TV show. Sam Witwer mentioned requesting that Bradley Dee Baker–who voiced the clone troopers in the show–in a previous livestream. (H/T @Thiago2103YEHAW on Twitter)
Besides the news about D23, Gavankar hinted that the voice actors from the Rebels TV show also lent a hand in Battlefront II.
"[Sam Witwer] just recently said that he was in a session for Battlefront II and he was like, 'You gotta this person, this person, this person to do the voices, so everything can be seamless' and it's the people from Rebels," she said. "I don't have the full list yet and I don't want to say it wrong, but he did say it on a Twitch stream once and so all those people are in it. So it's kind of seamless; all those people are getting to their voices for us and they've been kind enough to come lend it. It's kind of great."
Rebels, of course, is the animated Star Wars TV show that's about to kick off its fourth and final season. The show revolves around the crew of the Ghost, which includes Ezra Bridger, Kanan Jarrus, Hera Syndulla, Sabine Wren, Garazeb Orrelios and the astromech Chopper.
It will definitely be interesting to see if we do indeed see Rebels characters as heroes in Battlefront II. However, it's possible the voice actors merely came in to do voices for side characters. We just don't know at this point. It is worth mentioning, though, that Hera's Blurrg blaster pistol is already confirmed to be a weapon in the game, so we are at least getting Rebels content on some level.
You can check out the entire episode of this week's Jedi Council below:
Battlefront II launches November 17 on PlayStation 4, Xbox One and PC. Stay up-to-date on all the latest Battlefront II news by following SWGO on Facebook or Twitter.
(H/T clovethis14 on Reddit)