Is this starfighter going to be Kylo Ren's in EA's Battlefront II?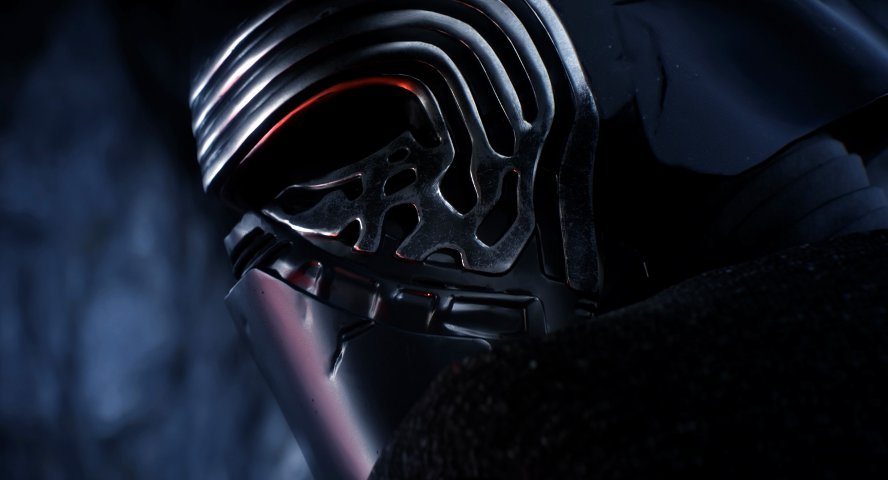 Just yesterday, Making Star Wars reported that a Hot Wheels version of Kylo Ren's starfighter for The Last Jedi appeared on an online shop.
The listing over at the Liechtenstein-based Mikado Hobby has since been removed, but you can see the starfighter in question below:
As you can tell, Kylo's starfighter appears to draw inspiration from the TIE Interceptor. I can see some of Darth Vader's TIE Advanced x1 in there, too. The wing panels echo the white from the First Order TIE Fighters.
Unfortunately, we can't quite see the front of the ship. However, artist John Burns shared his rendition based on the image above and previous information from Making Star Wars:
Finished up a quick painting of Kylo's starfighter w/ a B-29-style cockpit! #TheLastJedi pic.twitter.com/N306bLvlRs

— John Burns (@realJBurns) May 8, 2017
Note that this is Burns' interpretation of what the starfighter may look like. As such, the final version in the film may differ.
So what does this mean for Battlefront II? Well, under pre-order listings for the game, an "epic ability modifier for a new First Order hero ship" is teased. Interestingly, this First Order hero ship also appears under other bonuses that impact Kylo.
In all likelihood, this ship is probably the hero ship mentioned in the pre-order bonuses. This is because Kylo's starfighter makes the most sense as a hero ship (unless The Last Jedi introduces a new First Order pilot).
What we don't know is how this ship will be introduced into Battlefront II. The pre-order bonus only applies an ability modifier. It's possible that it will be included in the game at launch on November 17. It's also possible that the ship could arrive to the game around the movie's release in December as either paid or free DLC.
What would you like to see from Kylo's starfighter in Battlefront II? Let us know in the comments below, or check out SWGO on Twitter or Facebook.