Images of Battlefront II units, space battle plans for Gamescom teases and more

Slew of new images of Battlefront II units released
Over the past several days, the EA Star Wars Twitter account revealed several Reinforcement units for Battlefront II. Probably the most exciting image is the one featuring the First Order flametrooper at the top of the page. However, we also got a better look at the Wookiee Warrior (previously shown off in the EA PLAY trailer):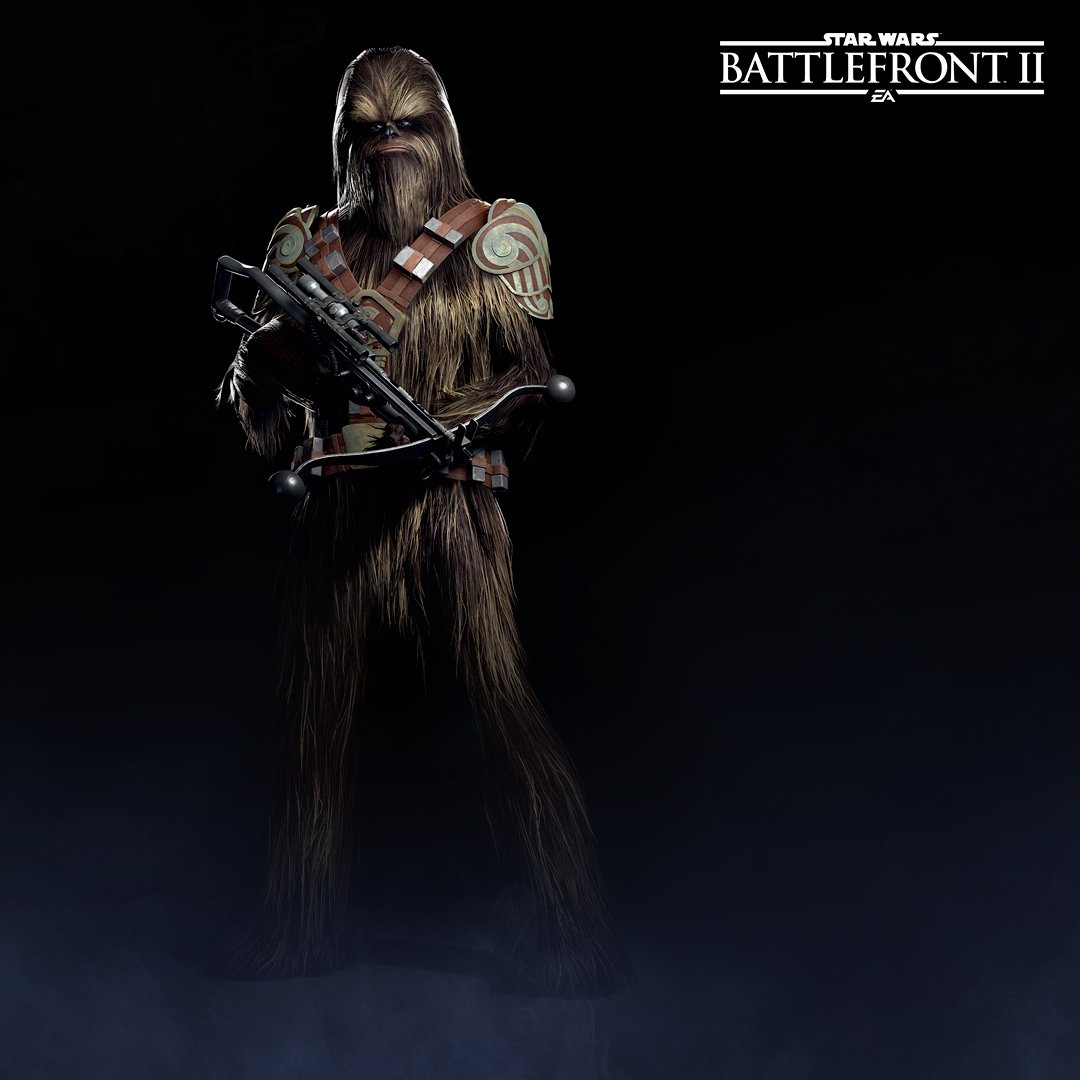 And also the B2 Rocket Droid: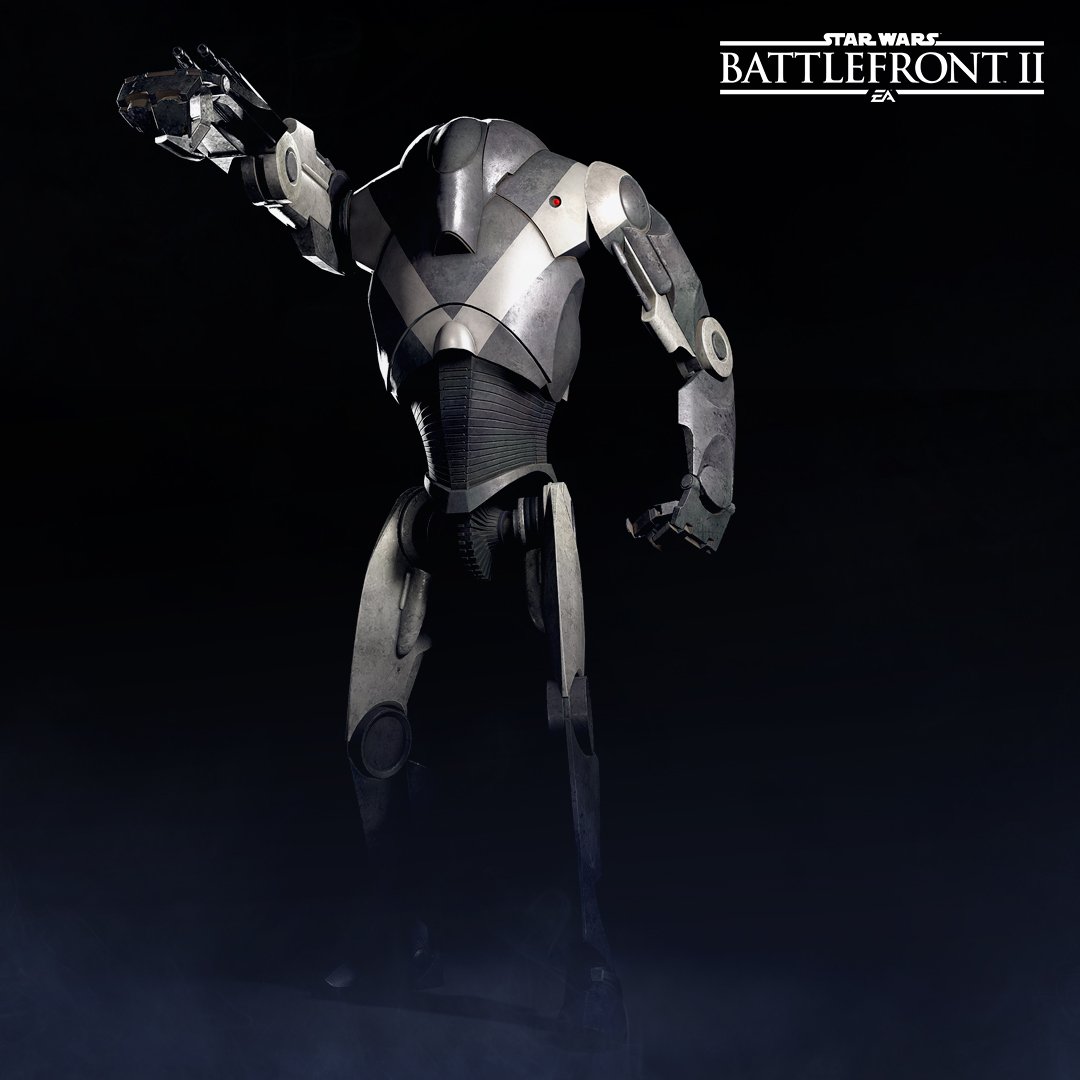 Then finally a Death Trooper, who look just as snazzy as their appearance in the last Battlefront: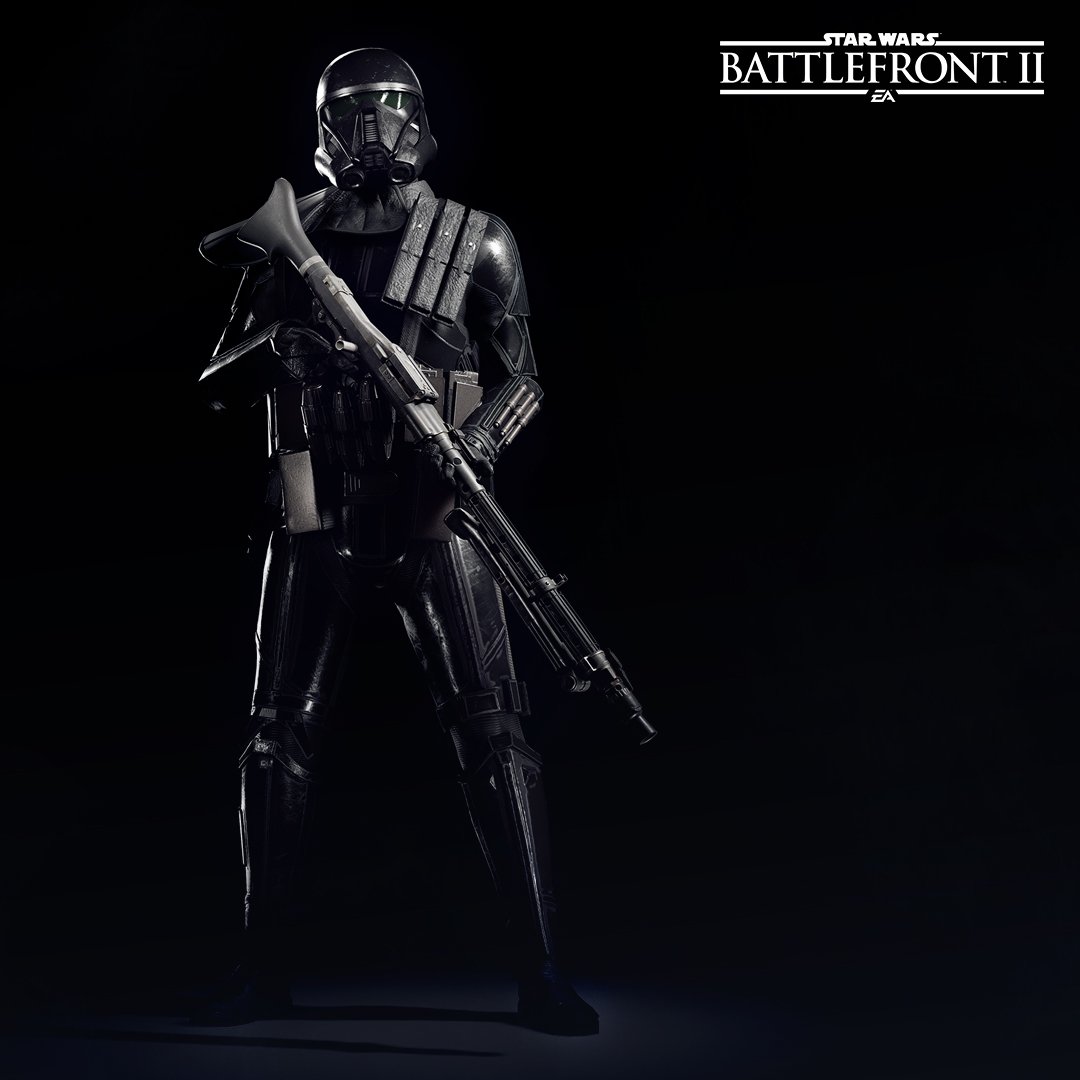 EA teased space battle plans for Battlefront II at Gamescom
Get ready to strap yourself in on August 21 as Battlefront II's Strafighter Assault mode will make it's debut at 12:30 p.m. ET / 9:30 a.m. PT with a brand new trailer and a live gameplay look.
The mode's description, per a post on the official Battlefront II site:
Teams will face off in a swirling dogfight in the Fondor: Imperial Shipyard map, weaving around an Imperial Star Destroyer complete with speedy fighters, thundering bombers, distinct hero ships, and more. Will the brave pilots of the Rebel Alliance triumph against the Imperial Navy, or will the intrepid aces of the Galactic Empire foil the insurgents' plans?
The post further teased that Battlefront II will have a "vastly improved starfighter combat, with superior controls, deeper customization, and role-based team play featuring an all new class-based system."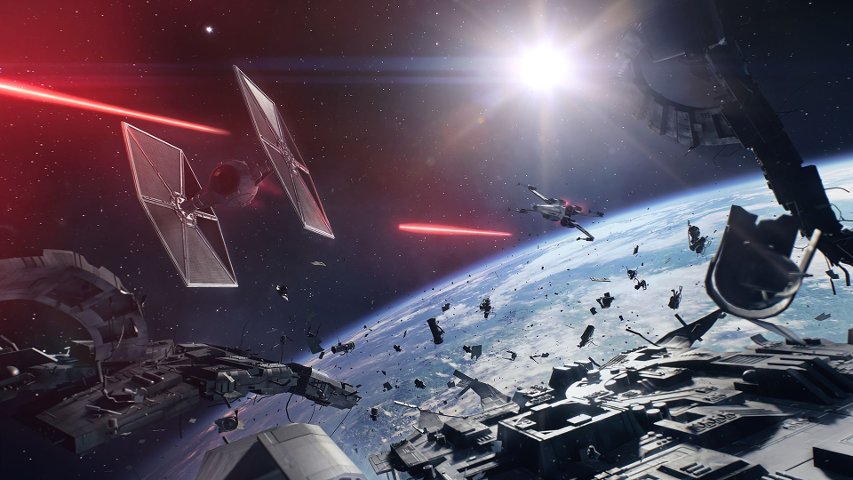 Dev provides Battlefront II hints
Battlefront II's associate design director Dennis Brannvall was active on Twitter on Thursday, teasing fans with new hinImage feature Battlefront II units, space battle plans for Gamescom teases and morets about the game.
First up, Brannvall noted that Death Troopers will indeed feature their scrambled voices from the Rogue One movie (a sound bit that was missing from the Scarif DLC in the last Battlefront):
absolutely

— Dennis Brännvall (@DICE_FireWall) August 10, 2017
Next, he noted that hero introductions will be included in the game depending on the mode:
depends on the mode

— Dennis Brännvall (@DICE_FireWall) August 10, 2017
He also hinted that some heroes will share similar abilities, "at least in theme":
unique, but some remind of each other at least in theme. Throwing sabers for example

— Dennis Brännvall (@DICE_FireWall) August 10, 2017
He also touched on clone trooper customization, but declined to go into very much detail:
what about the 212th?

— Dennis Brännvall (@DICE_FireWall) August 10, 2017
can't confirm anything yet, but I know players want to customise their Clone troopers

— Dennis Brännvall (@DICE_FireWall) August 10, 2017
yes, more info later

— Dennis Brännvall (@DICE_FireWall) August 10, 2017
More developments regarding Skirmish mod in Battlefront
Modder Darth Kenobi has managed to make the partner system work for Skirmish in EA's 2015 Battlefront. Check out the progress video below:
Force Arena 2.0 set to include Clone Wars content
The mobile MOBA-esque Star Wars game, Force Arena, will soon have it's 2.0 update. The update is slated to arrive "mid-August" according to an official forum post. The post also included this teaser image, showcasing a number of characters from the Clone Wars era: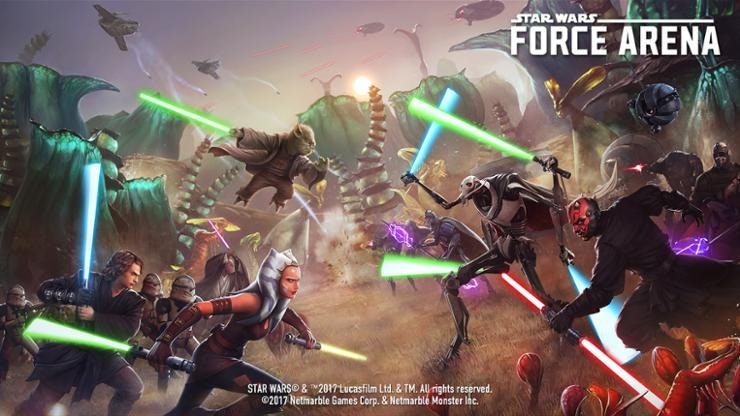 Clone Commandos are also planned to be included, too!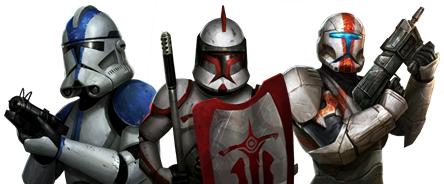 Beyond the inclusion of Clone Wars content, the update will also tweak some stuff regarding the game's Mission and Play Pack systems.