Battlefront II D23 livestream plans outlined, plus dev tweets and more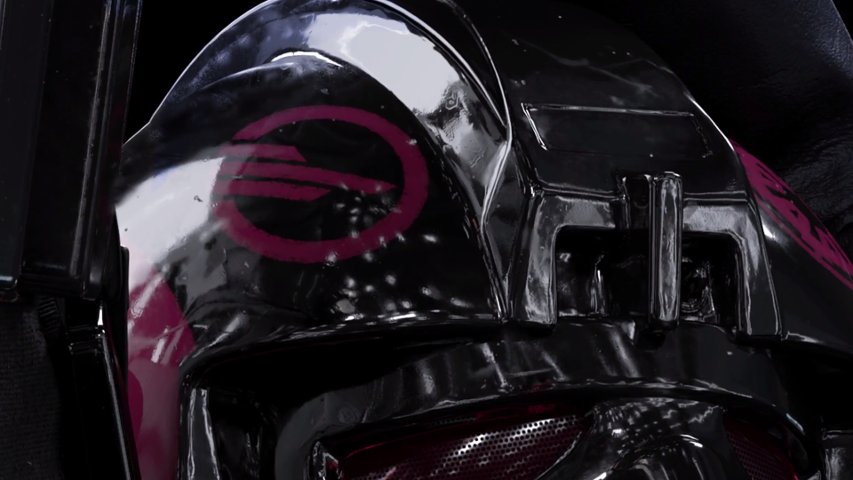 This is the first week where'll I'll be writing news summaries on Wednesdays and Saturdays, instead of doing write-ups as news happens. I went into more detail behind my rationale on Monday; hopefully the decision works out, even if it's not really ideal.
So from here on out, expect similar posts to be published every Wednesday and Saturday at 2 p.m. PT, with a few other posts covering major news sprinkled here and there.
Battlefront II plans for Disney's D23 expo revealed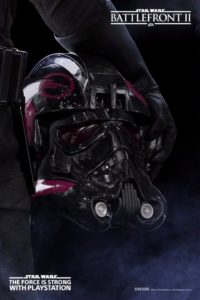 In the latest episode of The Star Wars Show, we learned that at Disney's D23 fan expo this Saturday, July 15, the voice of Battlefront II's protagonist, Janina Gavankar, will show off a behind-the-scenes reel on the making of the game's single-player story. Additionally, the above poster featuring Iden Versio with her helmet will make its debut.
Gavankar will reveal all this at D23's "Level Up! The Walt Disney Company's Video Game Showcase" panel via a livestream on Satuday at 1 p.m. PT:
The voice of Iden Versio (@Janina) will reveal why she believes in the Empire at a D23 panel on July 15 at 1:00 PM PT. pic.twitter.com/hN1QWgb4IZ

— EAStarWars (@EAStarWars) July 11, 2017
Disney confirmed that the livestream of the games panel will be hosted by JackSeptic Eye and Stawburry17 and can be watched via JackSepticEye's Twitch channel or Strawburry17's YouTube page. Disney Games will also share the stream on their Facebook page.
Personally, I had hoped we might get more that this at D23, but fingers crossed that we'll get plenty of new nuggets and details on Battlefront II's campaign during the behind-the-scenes reel!
Dev comments on Battlefront II heroes, era expectations
Battlefront II associate design director Dennis Brannvall discussed how much stuff from each era players should expect in Battlefront II:
We didn't want to throw away stuff from the first game, so OG will have the most, but prequel and new are similar

— Dennis Brännvall (@DICE_FireWall) July 12, 2017
This isn't too surprising, but hopefully this means that we'll see a focus on prequel and sequel era content in the post-launch schedule.
Brannvall also ignited a quite, erm, passionate discussion on Ahsoka versus Padme in Battlefront II after stating he preferred the padawan from The Clone Wars TV show:
#StarWarsBattlefrontII want them all sooner or later. Ahsoka over Padme though!

— Dennis Brännvall (@DICE_FireWall) July 9, 2017
Of course, this is simply a personal opinion of the game's associate design director, and not something official from EA or DICE, so I wouldn't consider this a "confirmation" in any way. Still, this comment led to some heated debates across Reddit, Twitter, etc. as to which character people preferred.
Interestingly, the largest poll I saw (via BattlefrontUpdates' Twitter) gave Ahsoka a heavy lead over Padme:
Really glad that it sounds like they are prioritizing Ahsoka over Padmé, who would you prefer to get first?

— BattlefrontUpdates (@SWBFUpdates) July 9, 2017
Personally, I would prefer Ahsoka, as I consider her one of the best characters to come out of the Star Wars universe. However, I don't mean that to disrespect Padme, as I also feel she provided her own unique aspect to the prequel era. Hopefully we'll get both in Battlefront II when all is said and done!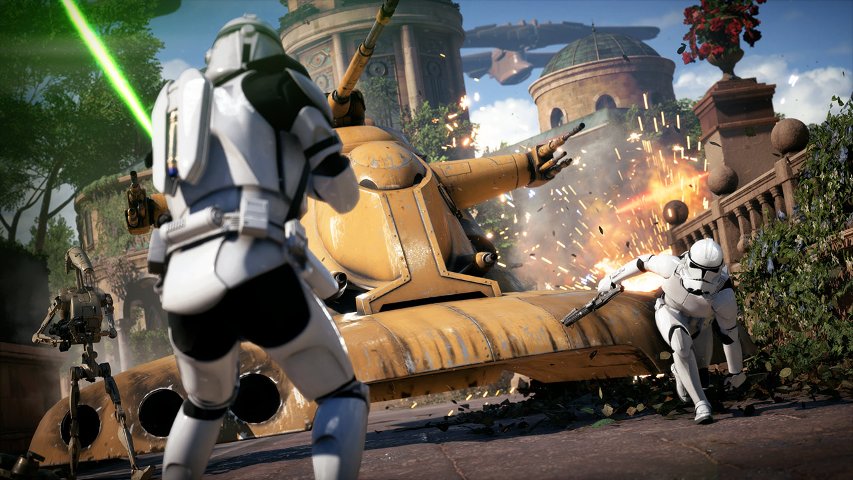 Beta dates, maps revealed
This was covered in the post I wrote Monday, but a quick refresher:
The Battlefront II multiplayer beta will begin October 4 for those that pre-order the game. The open beta for everyone else kicks off two days later on October 6. It's currently planned to end on October 9.
Maps include: Galactic Assault on Naboo (previously featured at EA PLAY) and a space battle map set in the original trilogy era.
Sourced via the PlayStation.com blog.
EA's first Battlefront gets more mods
The modding community for Battlefront continues to grow strong. Here are some of the recent highlights:
Revamped Jango Fett
Iden Versio skin
Making Y-Wings playable in Walker Assault
The "Box Star Card"
Forcing DLC maps to load into Skirmish
Fan crafts Jedi Outcast short film with LEGO characters
YouTube channel raptor5120 posted a LEGO short film based on the 2002 classic Jedi Knight II: Jedi Outcast. Revolving around Kyle Katarn, this short film is seriously well-done and is rather professional-looking (H/T ComicBook.com).
Some LEGO clone troopers got the Battlefront II treatment
LEGO modding site Clone Army Custom posted this image featuring the four Republic classes from the EA Play build of Battlefront II (it's actually from last month, but I just found out about it thanks to Cosmic_Quark on Reddit):